By public demand, here are some pictures (unapologetically stolen from Ronn's
website
) of our new-old sofa. It's early 1950s, and in the best color god put on this Earth - pink. Go ahead, bask in it's loveliness. It will look glorious next to my brand-new-old heywood wakefield china cabinet. Which will of course, be full of Pyrex.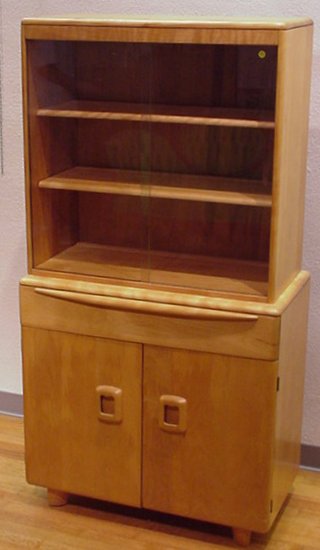 This is almost the exact cabinet, only mine is more of a teak.
Thank you George W. !